1. EmptyVessel v2.0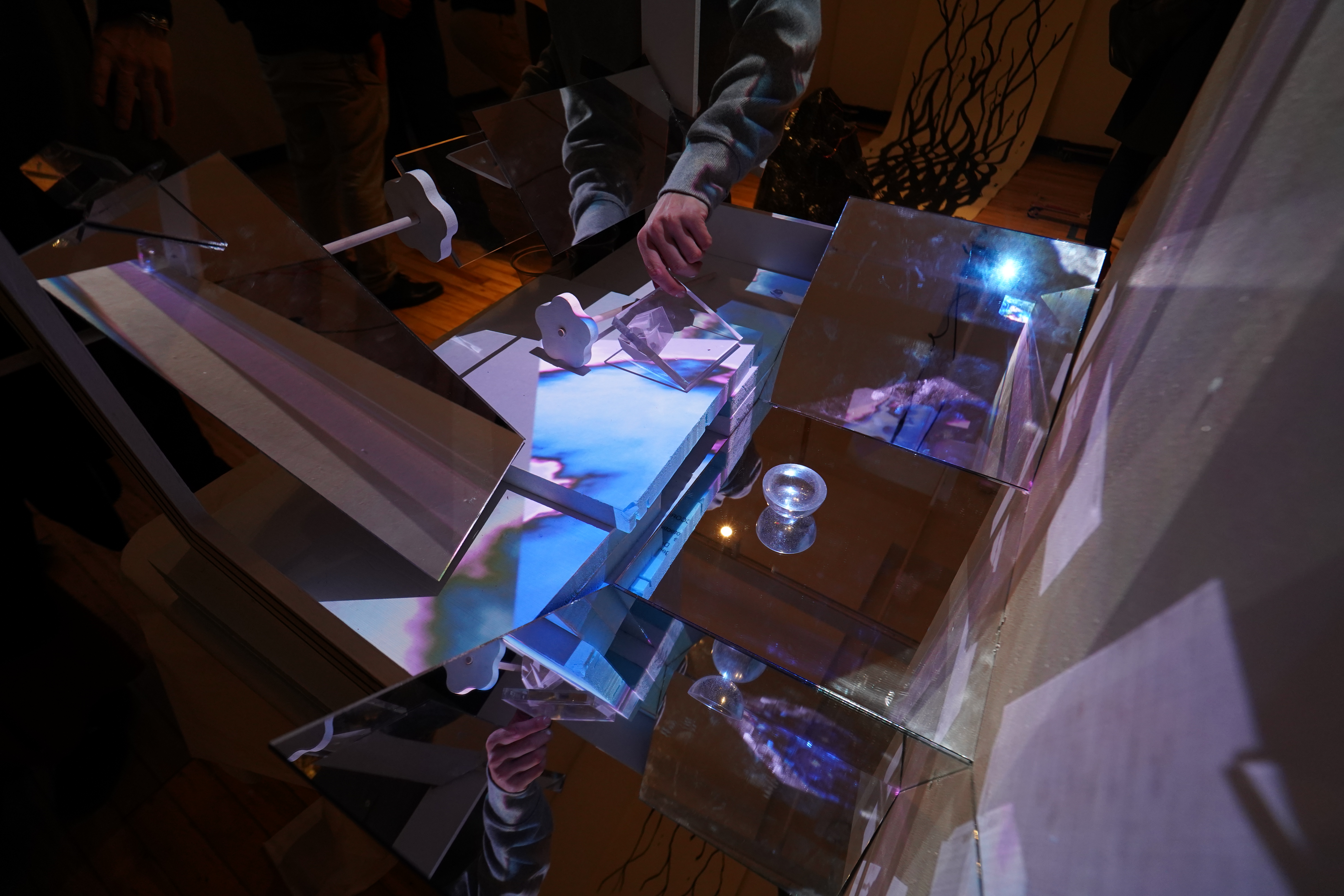 EmptyVessel v2.0 / 2019
SVA Open Studio Light Study
An iteration of EmptyVessel v1.0. Designed as a blank canvas which embodies the character of the projections. Visitors are encouraged to move pieces of mirror, resin and foam to experiment and play with the reflections and refractions it creates.

Fabricated wth CNC. Projections and mapping generated in TouchDesigner.